Do you want to join IDPLR membership but you don't know what pricing plan to choose? Don't worry.
This article is going to review the pricing model of this platform to help you choose the right option based on your needs.
Let's get started.
What is IDPLR?
IDPLR.com is a PLR membership platform that was established in 2008.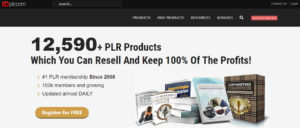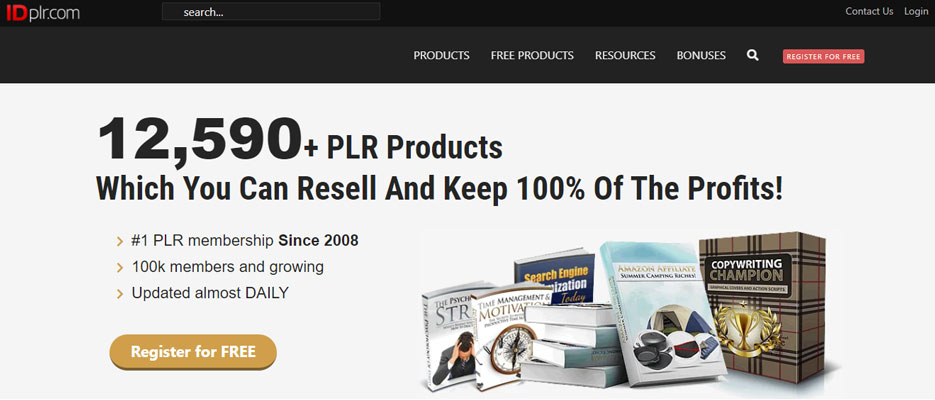 Currently, the website boasts 76,000+ members and over 12,590 PLR products which include more than 6315 eBooks, 1707 videos, 604 graphics, 1219 templates, 200k articles, and 260 audios.
I have also tried plenty of the products listed on this website- and even though they can be a helpful solution for anyone who doesn't lack the skills, time or resources to create their own, the quality isn't up to the mark.

In fact, I have found a lot of products delivered on this platform listed on other PLR websites.
The website offers info products in different categories and the premium membership gives you unlimited access to all the products on the website.
Must mention that even though the website states that most of the products are updated regularly I found a lot of outdated content in the software category. Besides, majority of the products cover the online marketing niche.
This website can be a useful solution for people looking to generate income online including:
Content creators

Bloggers

Freelancers

Digital products creators

Affiliate marketers

YouTubers

And many others.
IDPLR Pricing and Plans


IDPLR offers two pricing options: Free and Gold memberships.
Let's see what's included in each membership plan.
Free membership
When you register for the free membership plan, you gain access to:
200 products in different categories.

Basic training to help you learn how to use PLR products in the right way.
Gold membership plans
IDPLR offers three types of Gold membership:
3 Months Access- $39

1 Year Access- $69

Lifetime Access- $79
When you join the Gold members plan, you gain access to the following:
Over 12,590 PLR products:

You gain unlimited access and downloads to all products listed in the catalogue with over 12,590 PLR products including articles, eBooks, graphics, and many more with private label rights, resell rights, and master resell rights.
Training tutorials 7 courses:

You will learn how to use PLR products in the right way to make money. 
200,000+ PLR articles:

As a lifetime Gold member, you also gain access to ContentX.press which is a database that has over 200,000 PLR articles you can use in any way you want.
10GB web hosting space:

You get fast and secure web servers where you host countless domains.
3D eCover software:

The eCover creator enables you to create stunning covers for videos, eBooks, software, and many other products. You don't need any design skills to use the software.
Landing page creator:

The software can help you build awesome landing and squeeze pages for your website in minutes.
Live preview:

The live preview allows you to preview the content of the product so you can see what's inside before downloading it.
Products added regularly:

You will also get unlimited to access to all products added regularly on the website.
Product request:

You will also be able to request PLR products that aren't listed on the website.
Product creation:

You can also request products that you want to be created monthly. 
Support:

You also get support faster than Free members. Your ticket will get a response in less than 24 hours.
Unlimited downloads:

You will also be able to download products without any limitations daily.
30-days money back guarantee:

If you aren't satisfied with the products listed on the website after joining the membership, you can notify the admin within 30 days and get a full refund of your money.
Access to future releases:

As a lifetime gold member, you gain access to all the products listed on the website currently, and any other that will be listed in the future.
Final Words
So there you have it. Having used IDPLR, I find it helpful for serious online marketing professionals looking to make money using multiple PLR products.
However, there is a lot of work needed to make the products unique.

If you're planning to use multiple products for a long time then the IDPLR lifetime membership plan can help you save a lot of money and time. But if you just one a few products then you can purchase the 3 Months Access plan.