Are you looking to learn how to start affiliate marketing on Reddit? Or are you wondering how to share affiliate links on Reddit?
You are on the right page.
In this ultimate Reddit affiliate marketing guide, I'm going to discuss useful strategies to help you promote your affiliate products the right way.
Reddit is a great network of communities where marketers can explore their interests, hobbies, and passions. It's also a discussion website and social media site where you can make money through affiliate marketing.
NOTE:  Even though you can promote affiliate links on Reddit, you risk getting banned if you engage in spammy activities. Besides, Reddit doesn't allow direct affiliate link placement. Your account risks getting banned if you place direct affiliate links. But that doesn't mean you cannot learn how to start affiliate marketing on Reddit.
To do affiliate marketing on Reddit efficiently, I suggest that you create a niche website and fill it with high-quality and informative articles about products you intend to promote then promote your website or landing page on Reddit to get more traffic.
Read my Reddit affiliate marketing guide to learn how to use the platform effectively without getting banned.
What's Reddit's Largest Target Group?
Reddit has more than 430 million monthly active users. 63.8% of the Reddit audience base is male. 64% of Reddit users are between 18 and 29 years old. 29% of users are people between 30 and 49 years. Teenagers aren't active on this platform.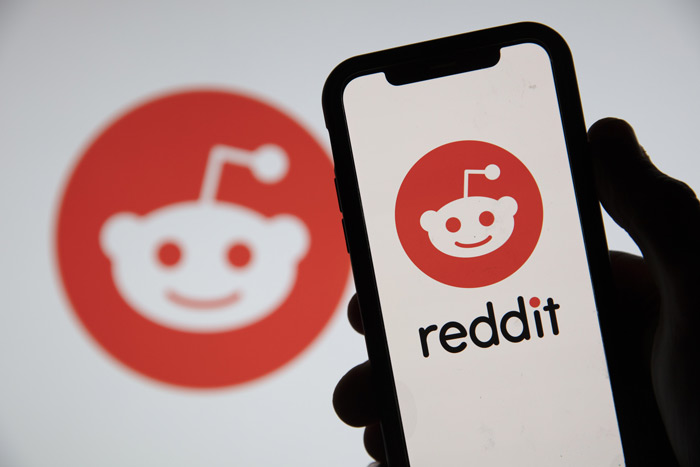 As you can see, if your products target people between 18 and 29 years then Reddit is a great forum for you. Plus the platform has plenty of forums you can join and start submitting content, participating in discussions, etc.
It's one of the best free traffic sources for your affiliate products as well as your niche website when used correctly.
I'm going to teach you how you can use Reddit for affiliate marketing.
But before that.
What Can You Do on Reddit?
Once you register an account on Reddit (it's free), there are a lot of things you can do on the platform.
For instance, you can post a question, or news, comment on other users' content, upvote or downvote other users' posts, create subreddits, etc.
Here are some of the things you can do on Reddit:
1. Get Traffic to Your Affiliate Offers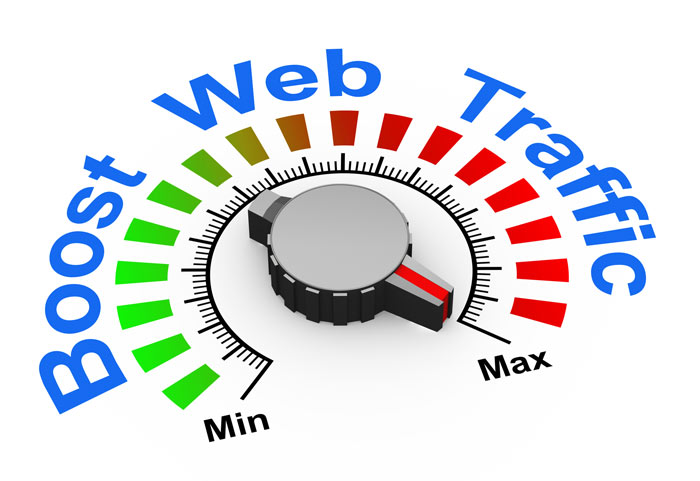 Reddit is one of the best free traffic sources  for your affiliate marketing offers. The platform has 52 million daily active users. You can imagine how many people will see your affiliate products if you run your campaigns properly.
There are two ways to get traffic from Reddit:
Organic posting
Paid promotion
Organic posting is when you focus on being helpful while making contributions on the platform.
In this case, you need to find discussions and participate actively while providing value to gain a reputation.
To get organic traffic to your affiliate offers, follow these simple rules:
Avoid sharing self-promotional content without karma points.
Focus on being valuable and helpful to other Reddit users before you start sharing affiliate links.
Find trending topics and questions in your niche and create related content. You can use content marketing tools like SEMrush, BuzzSumo, or Ubersuggest to research content ideas.
When you post direct affiliate links, you can get banned on Reddit. Use a landing page instead. I recommend using Unbounce to build stunning landing pages. It's one of the best landing page builders out there.
On the other hand, paid promotion entails creating ads on the platform.
This is probably the easiest and most effective way to do affiliate marketing on Reddit but requires some budget.
For paid affiliate traffic, observe the following:
Follow Reddit's paid advertising policy.
Offer incentives like discounts to attract users' attention.
Create outstanding and original ads.
2. Build a Fan Base
You can also use Reddit to build a following for your brand. The more you interact and participate in discussions on Reddit, the more you build a strong reputation and following.
When people follow you, they love what you do and offer. But you must ensure you provide value and be helpful to other users.
3. Build Backlinks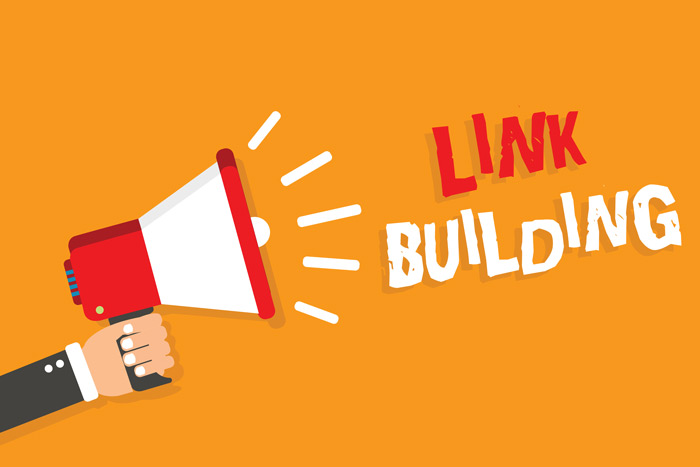 Building backlinks for your niche website is one of the best ways to rank higher on search engine results pages, attract more organic traffic, and improve your credibility online.
Given that Reddit is the most popular discussion website in the world, you can use the platform to build backlinks.
Reddit link building isn't the same as in other platforms though.
Here are a few ways to get backlinks on Reddit:
Create your own subreddit where you can post all your stuff then people who love your stuff will want to link back to your site.
Submit posts in a subreddit using the "Submit Link" button
4. Gain Knowledge
According to statistics, Reddit has over 130,000 communities, 366 million posts, and 2.3 billion total comments.
Most of these posts and comments are about topics you're interested in. Besides, there are thousands of subreddits about specific topics like affiliate marketing and others where you can learn helpful tricks and strategies for effective affiliate marketing.
Some of the useful subreddits where you can gain knowledge about affiliate marketing are /r/Affiliatemarketing, /r/Blogging, /r/InternetMarketing, etc.
Note that, in everything you do, you should stick to the Reddit content policy.
How to Promote Affiliate Products on Reddit
As mentioned above, Reddit doesn't allow users to share direct affiliate links. However, there are multiple ways to promote affiliate products on the platform without getting banned.
The best way to start affiliate marketing on Reddit without worrying about getting banned is to create a niche website, share useful articles, reviews, and in-depth guides about products you intend to promote then share links to your work on the platform.
That said, here is how to promote affiliate products on Reddit:
Step 1: Use the Links Submission Option
One of the smartest ways to share affiliate links on Reddit is through link submission.
Once you have created your profile, click the link submission button, enter the link and title, and select a subreddit related to your niche or products you're promoting. You should also avoid being spammy when submitting links.
Step 2: Comment on Other Users' Posts
Another easy way to promote your affiliate products on Reddit is to comment on other users' posts.
Search for posts related to your niche or products you promote then make useful comments on them.
Step 3: Join Relevant Subreddits
Find niche-related subreddits or communities and join then make posts while including affiliate links in there.
One mistake most affiliate marketers make on Reddit is to start sharing their affiliate links right away after joining the platform.
This will make your posts appear too promotional than helpful.
As a rule, you should first share helpful and informative posts without including any affiliate links to build your brand and trust in the subreddits first then share links with text later.
Sharing affiliate links immediately after joining other users' subreddits can make your post get flagged.
How to Protect your Affiliate Links on Reddit
You can protect your affiliate links by creating a niche site where you create helpful articles about products you intend to promote and then share those articles on Reddit.
Another way to protect your affiliate links is by use of a URL clocker and tracker like ClickMagick.
Ask Subreddit Admins to Post Your Links
Links shared by subreddit admins are trusted by users and can attract more attention. You can reach out to admins of relevant subreddits and ask them to share your links.
If your affiliate link adds value to the subreddit community, they might share it. You can also offer the admins an incentive in case they share your links.
Utilize Reddit Analytics Tools
To use Reddit efficiently for affiliate marketing, you need to use various tools that can help you get helpful insights into promotion strategies.
Here are a few Reddit analytics tools I recommend using.
Later for Reddit: This is a free and paid Reddit post management tool for busy users. Helps you discover new subreddits, the best time to post, schedule your posts, etc.
Brand Consumer Research World's #1 consumer research tool that provides you with deep consumer insights from hundreds of millions of online sources and trillions of posts.
These tools can help you research Reddit in great detail, monitor, discover trends, and gain unique insights from the content shared in different subreddits.
Create Your Own Subreddit
Facebook allows users to create groups. Quora allows users to create Spaces. On Reddit, you can create subreddits.
Start a subreddit related to your niche and start sharing useful information. Soon, you will start to attract users who can be your potential customers.
How to grow your subreddit isn't different from how you do to your Facebook group.
Join other subreddits and start engaging with people. If you share valuable information, people will want to find out more about you. That's how you attract them to your subreddit.
You can also cross-post content across different communities.
Final Thoughts
Can you really make money with affiliate marketing on Reddit?
Yes, you can.
Reddit is a great platform to make money through affiliate marketing if you know how to place links without getting banned, attract quality traffic, and follow the platform's policy.
Whether you're a newbie affiliate marketer or a professional, learning how to start affiliate marketing on Reddit isn't hard.
Hopefully, this guide will help you do Reddit affiliate marketing properly.