Are you wondering what's the best paid traffic sources for affiliate marketing?
If you are looking to make the most of your affiliate campaigns then you should take advantage of paid traffic. 
See, free traffic is precious; however, relying solely on new website visitors can be a time-consuming process that might even bring no results.
That's why you should invest in paid traffic.
In this article, I'm going to make a brief comparison between paid traffic vs. organic traffic, then discuss a few benefits of using paid traffic for affiliate marketing, and in the end, I will introduce four of the best-paid traffic channels in affiliate marketing.
Let's get started!
What is Paid Traffic?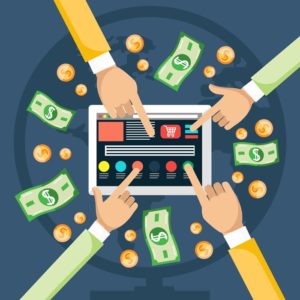 Paid traffic encompasses people who visit a website after discovering it through a paid advertising campaign. Paid advertising could include the use of video ads, PPC, banner ads, solo ads, etc.

Paid traffic helps advertisers attract new customers and generate more sales much faster than any other type of traffic.
Paid Traffic vs. Free Traffic: Which is Better?
If asked to choose many affiliate marketers, especially beginners, would consider using organic traffic than paid traffic. After all, it's free. Who doesn't like free things? However, there is a catch.
As mentioned above, free traffic takes time before you can see great results and real growth.

Another thing is that, unless you're good at search engine optimization, optimizing your affiliate marketing content for free traffic can be difficult.
On the other hand, paid traffic costs money but has more benefits than organic traffic.
It'd be better if you use a mix of paid and organic traffic but I'd recommend investing in paid traffic for effective and quick business growth.
Why You Should Invest in Paid Traffic for Your Affiliate Marketing Business?
Having spent hours researching and writing great content, the last thing you want to see is having a website without visitors.
As I have said above, it takes time before you can start to see great results if you rely on organic traffic.
That's why it makes sense to optimize your content for high-quality traffic and more sales through paid traffic sources.
Here are a few benefits of relying on paid marketing channels to drive traffic to your affiliate marketing website:
Faster growth
With free traffic, you're going to need to optimize your affiliate marketing for SEO.
Given the amount of competition in this area, it can take forever to get your website to rank higher on Google or generate engagement on social media.

With paid traffic, you don't have to wait too long to see growth.
Precise targeting
You have great chances of attracting your targeted audience with paid traffic than with organic traffic.
Attract traffic that's likely to convert
Unlike free traffic where you have to concentrate on optimizing your affiliate content to rank higher in Google so you can attract more visitors and convert those visitors into real customers, paid traffic can help you bypass all these stages and concentrate only on attracting visitors who are likely to buy your offers.
It's not as expensive as many publishers think
Many marketers are still held up by the misconception that paid marketing is costly. However, that's not true. There are so many cost-effective paid marketing channels out there.
For instance, you can buy solo ads on Udimi for as little as $0.40 per click.
That being said, let's discover the best paid traffic channels for affiliate marketers.
4 Best Website Traffic Sources for Affiliate Marketing
Here are the best-paid traffic sources to grow your affiliate marketing business fast:
1. Native Advertising
Native advertising has rapidly increased in popularity recently. The global native ad market is projected to be worth $400 billion by 2025.
You probably have interacted with a native ad without realizing it.
What Is Native Advertising?
Native advertising involves the integration of an ad into a website where the ad content matches the natural editorial style, appearance, and function of a website or news channel.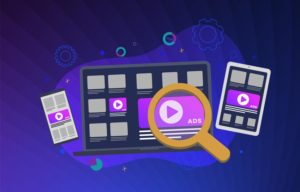 Native ads fit seamlessly into the website, news channel, or application and are pretty much like organic content thus they don't disrupt visitors.
In affiliate marketing, marketers can use recommended or sponsored articles to launch powerful affiliate marketing campaigns on other websites.
Native ads can be in three different forms/categories as below:
In-feed/in-content ads
As the name suggests, in-feed or in-content ads are a form of native ads that are added to content pieces, social feeds, or ecommerce websites. These ads fit in with the native content and are non-disruptive. 
Content recommendation ads
These are native ads displayed together with editorial content or other ads to recommend certain products. They are placed at the end or side of the editorial content and consist of different recommended ad content.
Search and promoted listing ads
Search ads and promoted ads are displayed on search engines like Google or Bing.
They consist of text that's optimized for the exact search terms users are entering on search engines when looking for information on the internet.
2. Social Media Advertising
Social media advertising, also known as social media targeting involves paid advertising done on social media platforms like Instagram, Facebook, and Twitter.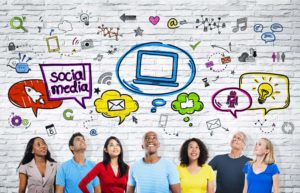 Currently, social media advertising is the second largest market in digital ads.
And that's not all:
26%

of Facebook users who click an ad end up purchasing the advertised product.

Brands are expected to

double

their social media advertising budget by 2023.

Facebook is the most popular social media platform with over

10 million active advertisers

.
As social media usage continues to dominate the digital world, it makes sense to tap into this paid traffic source to grow your affiliate marketing business.
Multiple studies show how social advertising has become integral for affiliate marketing business growth.
Advertising on social media can help you tailor your message directly to people who are actually looking for your products or services.
Besides, social media advertising helps publishers to reach people where they are already actively engaging with content from other relevant brands.
Think about it, 45% of internet users research social media before purchasing anything online.
It's worth noting that due to the popularity of social media, the marketplace is saturated. As a rule, you should create human-friendly and engaging content.
Top Social Media Advertising Channels
There are close to 40 social media channels for marketing your business but in this case, let's focus on the top three: Facebook, Twitter, and Instagram
1. Facebook
Facebook offers marketers a variety of ads to promote their products or services in different forms as below:
Image ads

Carousel ads

Instant experiences

Video ads

Slideshow ads.
The best thing about Facebook advertising is that you can target consumers based on their interests, age, work/profession, income groups, etc.
The average Facebook advertising cost is $0.97 per click and $7.19 per one thousand impressions. You can also set your own budget and bid.
2. Twitter
Twitter offers 8 types of ads as below:
Build followers

Tweet engagement

Brand awareness

App installs

Promoted video

In-stream video views

App engagements

Website clicks or conversions 
You can also choose between automatically promoted tweets and Twitter Ad campaigns.
Twitter displays ads in the news feed and search section.
Typically, Twitter ads cost around $0.50 to $2 per action for promoted tweets (like, follow, retweet) and $2 to $4 per following for promoted accounts.
3. Instagram
Instagram ads are pretty much like Facebook ads and you can manage ads for both networks through Facebook Ad Manager.
You can target Instagram users based on their interests, location, behavioral characteristics, and location through the following ad formats:
Story ads

Image ads

Carousel ads

IGTV ads

Video ads
You can use Instagram ads to engage with your audience and promote your affiliate products or services.
Instagram advertising costs around $0.20 and $6.70 based on the bidding model you choose.
For instance, for cost-per-click advertising, the average cost is between $0.20 and $2 per click whereas for cost-per-impressions, the cost is between $6.70 per 1000 impressions.
In summary, social media advertising can help you increase brand awareness, spark engagement, target more people interested in your products or services, generate more leads, and make more sales.
3. Pay-Per-Click Advertising (PPC)
Pay-per-click is an internet advertising model that enables you to place ads on an external website or advertising platform like Google then you pay a fee each time your ad is clicked by the website/platforms' visitors.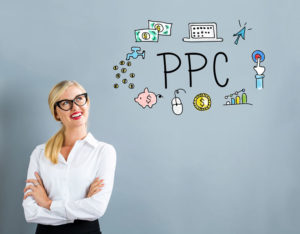 The purpose of placing your ads on an external website or platform is to direct the visitors who click them to your website or app where they can complete the desired action such as subscribing to an email list/premium plan or purchasing a product.
The coolest thing about PPC advertising is that you only pay a fee once somebody clicks the ads and visits your site.
One of the most popular forms of PPC is search engine advertising where advertisers pay for their ads to be placed at the top of search results in the search engine's sponsored links section.
Some of the top PPC advertising channels you can use include but not limited to:
Google Ads

Bing Ads

Facebook Ads

Instagram Ads

Linkedin Ads

AdRoll

Taboola/Outbrain

Twitter

Bidvertiser

Yahoo Gemini (Verizon Media)

RevContent

BuySellAds
4. Link and Banner Advertisements
Link and banner advertisements are probably the most basic forms of online advertising where affiliate marketers place plain-text links and image-based banners on external websites and platforms to lead visitors back to their websites.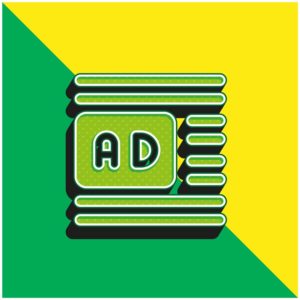 The most amazing thing about this form of advertising is that you can add links and banners on websites, in emails, on social media, or anywhere.
As you're already aware, people are attracted to visuals thus using banners for affiliate marketing advertising can help to attract more people to your website.
Another great thing is that links and banners are easy to create- and you can do it using an affiliate plugin.
Types of Banner Advertisements
Generally, there are three primary types of banner ads namely: Flash, Static, and Animated GIF banners.
Let's take a look at each of these types of banner ads in detail.
Flash Banners
A flash banner takes the form of an animated short movie with an interactive sound and is designed to respond to what the customer is doing. 
For instance, if a user moves the mouse to the top, bottom, or any section of the page, the banner will respond aptly.
You might have seen banners that when you hover the mouse above them, change from a single image or background to something else.
The awesome thing about banner ads is that they are interactive and use sounds while moving thus they help to attract the users' attention. They are also engaging and entertaining.
On the downside, you must have an Adobe flash player installed which could hurt your website speed.
Static Banners
As the name suggests, static banners don't move or respond to what the user is doing. These banners may have some form of animation like color-changing text or blinking but the frame remains static.
Static banners aren't as interactive as flash banners but are less intrusive to the user.
They also communicate the message you want to the user right away thus they are effective when you want to educate your audience about your products or services.
These types of banner ads are also less costly and easier to design, unlike their counterparts.
If you're just getting started with affiliate marketing, static banners are a conventional and safe start.
Animated GIF Banners
Animated GIF banners contain images or text that's in the form of a GIF.
The good news about these types of banners is that you don't need to install Adobe flash player to view them, unlike flash banners.
Besides, they are mobile-responsive and are easier to design than flash banners.
The downside with animated GIF banners is that they aren't as interactive and engaging to the user as flash banners.
How to Maximize Your Success With Paid Traffic For Affiliate Marketing
Knowing the best paid traffic sources for affiliate marketing is one thing and using them successfully for your business is another.
Here are a few tips to keep in mind as you promote your products using paid advertising:
Step 1: Determine Your Target Audience
Paid is more effective than any other traffic but you need to target the right consumers.

In this case, before you start using any paid traffic source I have mentioned above, determine who to target with your ads.
One of the mistakes marketers make is to focus more on the ad design process forgetting about the target audience.
This way, they end up targeting the wrong or uninterested customers.
Having a great ad that doesn't reach the right audience is a waste of time. I recommend spending enough time determining your target audience before launching your advertising campaigns.
Sure, you may not get it right on the first attempt, but as you keep experimenting with the targeting options, you will eventually discover what works.
Step 2: Target the Right Keywords
You also need to optimize your affiliate marketing content with the keywords users are searching on the internet. This is where keyword research comes in.

If you don't add the right keywords to your affiliate marketing content, you may attract the wrong audience or fail to provide valuable content to your visitors. Find niche keywords that match the users' search intent.
There are tons of keyword research tools out there both free and premium.

You can start with Google Auto-complete, try Ubersuggest, or use a premium tool to find keywords that people are actually searching online.
Step 3: Test, adjust, adapt
Once you have determined your target audience and optimized your affiliate marketing content with the exact search terms they are using when searching for information online, it doesn't end there.
You must keep testing, tweaking, and adapting.
Testing, tweaking, and experimenting are three important processes of a successful affiliate marketing campaign.
Frequently Asked Questions
Here are a few frequently asked questions about the best paid traffic sources for affiliate marketing.
What are the best paid affiliate marketing traffic sources?
Even though there are tons of paid traffic sources for affiliate marketing, not all are great for all businesses. In other words, when it comes to driving traffic to your business, there is no one-size-fits-all traffic source. 
Depending on your business needs and personal skills, you will find some traffic sources more effective than others. You may also get better results with a combination of both.
Nevertheless, PPC advertising is the best most effective method to promote your affiliate offer or build your email list. And, Google and Bing PPC ads are the top channel for PPC.
How do you find the best paid traffic source for affiliate marketing?
Paid campaigns have been proven to attract more targeted traffic but it's still not easy to find the best paid traffic source fast.

If you're planning to start your journey with paid advertising then you need to try out multiple traffic sources while testing out the results until you find the suitable one for your business.
Final Thoughts
Using organic or free traffic is undoubtedly an excellent way to grow your affiliate marketing website.
However, it's a time-consuming process, and almost hard to get better results if you don't know SEO, unless you hire an expert.

Fortunately, with the best paid website traffic sources for affiliate marketing, you can attract more targeted traffic and grow your business fast.
Not only that, with paid traffic, you can tailor your advertising to people who actually looking for your products or services.
Are you an affiliate marketer? Do you use any of these paid traffic sources?

If so then let us know your results or any other traffic source you use apart from these four.