Are you wondering what are the best free traffic sources for affiliate marketing?
If so then I've got you covered.
In this article, I'm going to talk about the 12 awesome platforms where you can generate traffic for your affiliate marketing business.
Let's face it. Traffic is the lifeblood of any online business. However, one of the biggest challenges affiliate marketers face is attracting prospects to their offers or affiliate websites.
Besides, when you're just getting started with affiliate marketing, you probably don't have enough budget to use paid promotions.
Of course, paid traffic can bring quick results. But sometimes it's good to try multiple free website traffic sources before investing in paid promotions.
In fact, if you don't have a sufficient budget to invest in paid traffic sources, free website traffic can be a great option.
Read on to discover the best platform to generate traffic for free.
Where Can I Get Free Traffic for Affiliate Marketing?
The fact is that when it comes to generating traffic to your affiliate marketing business, there is no one-size-fits-all platform, strategy, or technique. What works for someone might not work for you.
As for me, when I started affiliate marketing, I capitalized on blogging.
You could also start with social media marketing or attract customers through forums like Quora and others.
The most important thing is to find out what platforms your target audience prefers to use and increase your online presence there.
One thing I'd advise you is to find your suitable website traffic channel, and take time to learn how to maximize traffic before moving on to another platform.
That said, here are the best free website traffic sources for affiliate marketing.
Facebook
TikTok
Instagram
Pinterest
Twitter
YouTube
Reddit
LinkedIn
Quora
Tumblr
Medium
Forums
The good news is that you can use one or a combination of them.
Let's get started.
1. Facebook
With over 2 billion daily users, Facebook is undoubtedly the world's most active social media platform and the best free traffic source for affiliate marketing campaigns.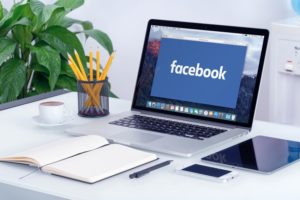 The good news is that you can do Facebook affiliate marketing in multiple ways.
Note that when promoting your products on Facebook, you should avoid being spammy or salsey. The last mistake you want to make is to bombard your friends, family, or followers with affiliate links.
Here are some of the ways to do Facebook affiliate marketing properly:
Create a Facebook Profile
To use Facebook, you must register an account on the platform. Through your profile, you can talk about your personal life including who you are, your interests, and many other things.
Ensure you provide all the required information in your profile to build trust, credibility, and relationships with your friends.
A Facebook profile allows you to use both direct and indirect promotions.
To do Facebook affiliate marketing successfully, you should create a Facebook page for your business. Once you create a page, fill out all the necessary sections including the name of the page, address, phone number, description, time of work, etc.
A Facebook page allows you to offer helpful advice through posts, videos, etc. which could help you interact with your potential customers.
Take the time to understand how to optimize your Facebook page efficiently.
You can create your own Facebook group for your affiliate marketing business or join other groups within your niche.
As of 2021, more than 1.8 billion people were using Facebook groups.
To promote your affiliate products on Facebook groups you should offer helpful solutions or advice while sharing your affiliate link in a way that doesn't sound spammy.
As a rule, you should interact and engage with your community regularly either through Facebook Live videos, sharing helpful content, etc.
Also, ensure you engage your followers through likes, shares, and comments, and don't forget to share other posts made by other affiliate marketers.
2. TikTok
TikTok was launched in 2016 as a platform for watching, creating, and sharing short, entertaining, and educational video shots on mobile phones.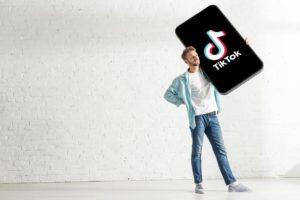 It is the newest free traffic channel for affiliate marketing in this list with over 1 billion monthly active users. No doubt it's the third-largest social network after Facebook and Instagram.
With TikTok, you can create a faceless account or a professional brand account.
I'd recommend creating a more personal brand account where you show your face, include your brand name, and show yourself in-camera.
The most amazing thing about TikTok is that you can upload entertaining videos on the platform and monetize your audience via affiliate links.
TikTok allows users to include a URL to their profiles so you can use this opportunity to add your affiliate links or your website's landing page URLs.
Besides, once you build a strong relationship with your target customers and share useful content around a specific niche, and they trust and like you, no matter how many followers you have, you can still make money with your affiliate marketing business on TikTok.
The challenging part about generating traffic for your affiliate marketing business on TikTok is about creating content. You should learn more about this before using this platform.
How to Do Affiliate Marketing on TikTok
Even though TikTok is a potential free traffic platform for affiliate marketing, there is a way of leveraging traffic on your videos.
There are various methods of promoting your affiliate products on TikTok but the best way is to monetize your followers through videos.
Here are a few tips to generate traffic for your business on TikTok:
Use lists and storytelling.
Keep your videos short, sweet, and entertaining
Include your affiliate link in your bio
Mention dedicated URLs in your videos
Make the first few seconds of your videos count
Write relevant and engaging captions
Use promo codes
Be consistent.
3. Instagram
Instagram is also another rapid-growing social media platform with over 1.3 billion monthly active users. This makes it a goldmine for free website traffic for affiliate marketing.
You can do affiliate marketing on Instagram in two ways: As an influencer or you can create a theme page.
I'm going to focus on becoming an affiliate marketing influencer.
In this case, you can promote products of other companies or create your own and promote them to your target audience.
Here, you post real photos of your products or yourself with products of the company you're promoting.
This helps to make your target customers connect with you on a more personal level.
To make the most out of Instagram, you need to write an interesting bio and add your affiliate links there.
And just like any other social media platform, you should focus on building a close relationship with your audience and other influencers in your niche.
If you prefer to create a theme page, you need to focus on creating short videos, infographics, and motivational content.
You can find interesting ideas to create content by researching the hashtags in your niche and the explore page.
The coolest part about using Instagram for affiliate marketing is that it helps to increase brand awareness, engagement, and followers. It can also help you build new relationships and generate more revenue for your business.
How to Capitalize on Instagram Traffic for Affiliate Marketing
Here are a few tips to help you make the most out of Instagram:
Offer brand value to your community
Choose the right affiliate partners
Add affiliate links to your bio
Use hashtags to increase your reach
Include your affiliate links as a link sticker in your Instagram Stories
Track your performance.
4. Pinterest
Pinterest is a popular social media and search engine-like platform with over 430 million monthly active users.
Most Pinterest users visit the platform to get inspired and search for information to pin to their virtual boards. Note that, unlike other traffic sources for affiliate marketing in this list, Pinterest is suitable for certain niches.
Women make up approximately 60% of Pinterest users.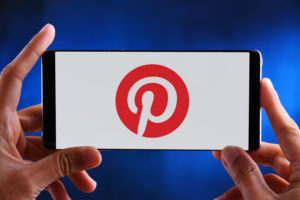 The platform is ideal for affiliate marketers in the health, fitness, and diet niches.
The best thing about Pinterest is that you can optimize your campaigns for people who actually want to buy. In this case, you need to create pins related to your niche. You can spy on competitors' accounts to get ideas for making high-converting pins.
To make the most out of Pinterest, you need to create attention-grabbing graphics. You can use Canva's free plan to create stunning images.
How to Attract Traffic on Your Pins
To generate more traffic on your pins, follow the tips below:
Use bold, readable fonts and alluring headlines.
Inspire your visitors then encourage them to take action by welcoming them to your product or affiliate offer.
Follow Pinterest rules
Optimize for SEO
Create multiple pins per post
Stay consistent
Analyze pin performance and take informed action.
5. Twitter
Statistics suggest that Twitter has over 200 million and 187 million monetizable daily active users globally. This makes it a potential free traffic source for affiliate marketing.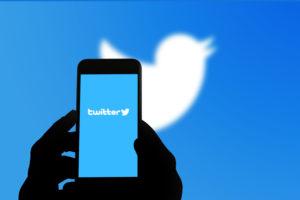 The platform works pretty much like Facebook and allows you to create a Twitter page for your business and start building your following to who you can promote your affiliate products or offers.
From my experience of using Twitter for affiliate marketing, I have found out there users don't prefer to click on links too much in some niches.
This shouldn't discourage you from using the platform though. Conduct thorough research to see which niches work well on Twitter for affiliate marketing.
On this platform, you can market your affiliate products or services via free or paid Tweets.
Before you get started with affiliate marketing on Twitter, I recommend you specify what you want to achieve in your campaigns.
Do you want to increase traffic, brand awareness, or revenue for your business?
Are you planning to generate leads that you can convert into customers?
Do you intend to build lasting relationships with your audience?
Are you planning to build trust with your target audience?
How to Dive Free Traffic Off Twitter for Your Affiliate Marketing Business
Once you have determined what you want to achieve, you can start attracting traffic using the following tips:
Add links to your Pinned Tweet and bio when promoting amazing content
Engage with your followers by commenting, retweeting, and liking other people's tweets.
Use the storytelling technique to tell your own story
Post stunning photos and videos regularly
Use Twitter Analytics to improve your campaigns.
Make the most out of relevant and popular hashtags.
6. YouTube
YouTube is a popular online video sharing and social media service where many people go to watch online videos. The platform boasts over 122 million daily active users who spend an average of 18 minutes daily watching videos.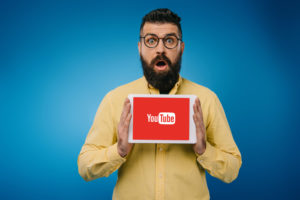 You've probably watched a video about a certain product on YouTube and bought it. As the second-largest video search engine after Google, YouTube offers you a great opportunity to generate traffic for your affiliate marketing products.
All you need is to create informative videos around your products and upload them to your channel consistently and optimize them to rank high.
Note that to make the most out of this platform, you need to reply to all the comments on your videos.
Another important thing to keep in mind when it comes to YouTube Affiliate marketing is that you should focus on specific topics that you're familiar with.
Like any other platform, YouTube also has some guidelines regarding affiliate links:
Avoid being spammy with your links
Write a disclaimer in case you're sharing content on a paid promotion
You shouldn't link to malicious or NSFW websites
You should not redirect in-video card links to affiliate offers.
How to Generate Free Traffic for Your YouTube Affiliate Marketing
To improve click-through rates and conversions on YouTube, follow the tips below:
Add call-to-action buttons that ask viewers to click on the links in your bio. Do not overdo it though.
Include visual cards and end screens to your videos with call-to-action buttons with "Link in the description" etc.
Create helpful and informative videos
Give your viewers an incentive so that they can give you their email addresses to build your email list.
Include your affiliate links in your video description, pinned comment, or in the video itself.
7. Reddit
Reddit was formally launched as a forum for gamers. Over the years, it has grown to become a popular forum for sharing honest information about certain products.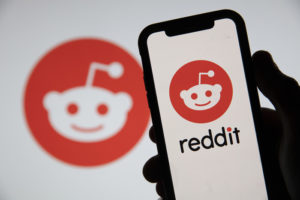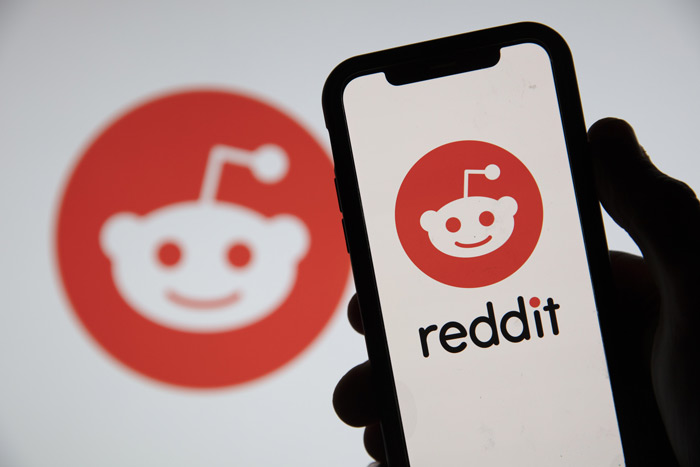 The platform has over 430 million monthly active users and a majority of them approximately 61% are male.
When you plan to do affiliate marketing on Reddit, here is what you need to know:
The forum doesn't allow direct affiliate links placement. Your account risks getting a ban when you place direct affiliate links.
To promote your affiliate offers, I'd recommend using a free sales funnel builder like Builderall.
The greatest thing about Reddit is that discussions are archived and you can retrieve them by running a quick search through the website or search engines like Google.
You also need to avoid oversharing your links as Reddit users are smart and they can spot your B.S marketing techniques and downvote your website.
Tips to Generate Free Traffic for Your Affiliate Marketing Campaigns
Here are a few tips to drive free traffic off Reddit without getting banned:
Research relevant questions to create questions that spark interest and conversions.
Include affiliate links as a type of citation in your posts
Create subreddits about your niche
Share self-promotions with karma points
Offer value to community members before you start promoting your affiliate offers
Avoid posting direct links instead, use a landing page
Promote your affiliate offers on subreddits specifically create for self-promotion
Focus on smaller subreddits to boost your exposure.
8. LinkedIn
Many marketers still focus on Facebook, Instagram, TikTok, and other platforms forgetting that LinkedIn can also help them take their affiliate marketing strategy to the next level.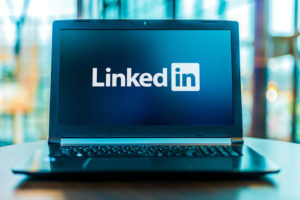 Formerly created as a platform for connecting job seekers and potential employers the platform offers unique opportunities for marketers of all types thanks to the booming number of potential buyers.
LinkedIn has over 800 million users and almost 60% of users are between 25 and 34 years old.
It's also one of the most overlooked channels especially when it comes to generating traffic for affiliate marketing offers but that's changing slowly as many marketers are sharing long-form posts and articles from their affiliate blogs.
With LinkedIn affiliate marketing, you should create useful content around products or services instead of directly promoting your offers.
How to Get Free Traffic for Your Affiliate Marketing Campaigns on LinkedIn
Remember that even though LinkedIn is a potential platform for generating traffic for your affiliate marketing products, your promotions should be 20% of your overall content.
Here are a few tips to guide your affiliate marketing campaigns on this platform:
Craft valuable content then add your affiliate links on the first comment of the post.
Connect with the right audience
Incorporate LinkedIn in your social media marketing campaigns
Become an influencer on LinkedIn
Use in-platform affiliate links wisely
Join and engage relevant groups.
9. Quora
Quora is the next great free traffic source for affiliate marketing. Built as a question-and-answer forum, Quora is a great place for sharing your expertise with people- you can use that opportunity to attract them to your affiliate website.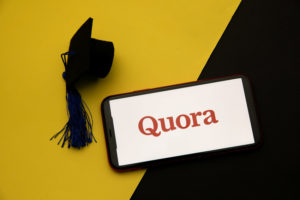 The greatest thing about Quora is that anyone can post a question and anyone can answer it. It's easy to find questions related to your niche where you can post a good answer and include your affiliate link.
Another thing is that Quora has over 300 monthly active users, over 65% of the users are highly educated, and over 50% of users come from high-income earning countries like the UK, US, AU, CA, and more.
Quora is also a source of search and direct traffic. That means that you get visitors who are actually interested in your affiliate offers.
How to Attract Traffic on Quora
Since Quora is a question-and-answer forum, there is not much you need to do to get massive traffic from Quora.
Here are a few tips to help you:
Create and optimize your profile Bio
Find and answer relevant questions that are ranking on Google
Answer questions professionally
Format your answers properly so that you can include your affiliate link strategically
Don't forget to add your links naturally.
Use beautiful images in your answers.
10. Tumblr
Tumblr is yet another platform for promoting affiliate links. The platform provides a few different ways of marketing affiliate products as follows.
You can create a dedicated blog specifically for your affiliate marketing business.
Include affiliate links in your regular blog posts.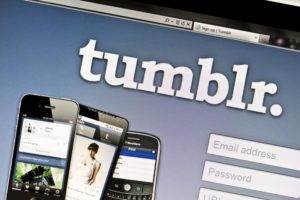 No matter the method of driving traffic to your affiliate products, you should focus on creating high-quality and engaging content. Remember to include clear and concise call-to-actions strategically to encourage people to take action once they read your blog posts.
To begin affiliate marketing on Tumblr, you need to create an account, add a blog to your account, name the blog, select a theme for your blog and create useful content, then promote your affiliate blog.
Since Tumblr works as a social media platform that allows you to share content, quotes, videos, links, and photos from your dashboard, you can use it to share amazing and engaging content that drives visitors to your affiliate links.
Besides, there are over 500 million active users on Tumblr so you rest assured to reach a huge audience with your affiliate marketing campaigns.
How to Generate Traffic on Tumblr
Follow these tips to make the most out of Tumblr:
Create a blog and pot engaging content that captures your visitors' attention
Stay updated on current issues and news in your niche to keep your followers updated with fresh, relevant, and time content
Adhere to Tumblr's terms of service
Tailor your content to your target audience
Add your affiliate links in your posts smartly
Be consistent
Track the performance of your affiliate marketing campaigns and adapt.
11. Medium
Medium is another potential free traffic source for affiliate marketing with over 60 million monthly active users. It's an online magazine and blogging platform where people share articles, and publish blog posts without needing a blog.
To do affiliate marketing on Medium, you can use the launch jacking method where you write reviews about products that are about to be launched.
This is the best platform for people in the software and health niche.
As a general rule of thumb, you need to research potential keywords to rank for in the product review article you write.
You can also write awesome articles that offer helpful advice in your niche instead of doing launch jacking.
You can begin affiliate marketing on Medium pretty easily. Of importance is to focus on sharing quality content that let you add affiliate links that direct people to your offers or website.
How to Drive Traffic Off Medium
Here are a few tips to get traffic from Medium:
Focus on creating quality content that captures your audience's attention.
Publish sharable content to your blog regularly
Include beautiful images
Comment on articles of other people on Medium
12. Forums
If you're looking to generate instant traffic for your affiliate marketing business then forums are the best places to capitalize in.
And since members of forums are looking for helpful advice and recommendations rest assured to get people to click on your affiliate links.
Just make sure you create useful pieces of content that inform, educate, and entertain your audience.
Another thing is that forums rank in Google thus it's possible to get traffic flowing to your website as long as you target the right keywords.
Also, you must ensure you participate in conversations that are relevant to the products you're promoting while adhering to the rules of the groups.
When using forums, you should focus on helping others. For your information, forums members are usually receptive to links thus including too many links can drive people away from your answers.
How to Drive Traffic From Forums to Your Affiliate Products
Here are practical tips to send traffic from forums to your affiliate offers.
Add a signature with your link.
Start new threads to make yourself more visible to other people outside the discussion.
Make the most out of old threads
Keep your message brief and straightforward
Stay positive at all times
Focus on helping others
Final Thoughts: Which Platform Is Best For Free Traffic?
So there you have it. 12 best traffic sources for affiliate marketing. Since you cannot use all of them, you're probably asking what is the best free traffic for affiliate marketing?
The reality is that all of these free website traffic sources can drive a significant amount of traffic to your affiliate business or offers.
As someone who has been in the affiliate marketing business for a long time, I'd recommend capitalizing on Facebook, YouTube, Instagram, and TikTok.
It's also worth mentioning that different channels are suitable for different affiliate offers and target audiences.
For instance, LinkedIn would be suitable for promoting affiliate products to professional audiences whereas Pinterest would work with products targeted to a female audience since a huge chunk of users are women.
To wrap things up, I'd advise you to pick free traffic sources with a level playing ground… based on your types of affiliate offers and the audience you want to target.
Good luck!