Are you planning to run a paid advertising campaign to generate more revenue for your online business but aren't sure which traffic source is best between Solo Ads vs. Facebook ads?
If so then you have stumbled onto the right page.
Granted, there are many different traffic sources out there to drive more customers to your business such as social media ads, PPC ads, solo ads, native ads, media buying ads, and many others.
Among those, Google ads, Facebook ads, and Solo ads are popular among most advertisers.
In this article, I'm going to compare Solo Ads and Facebook ads to help you determine the best methods of advertising for your business.
Let's get started.
Solo Ads vs. Facebook Ads Compared
The two advertising methods are effective in their own way and based on the offer and targeted customers.
Below is a comparison of Solo Ads and Facebook Ads:
In this section, I'm going to talk about the benefits and drawbacks of each advertising method to help you make an informed decision.
What Are Solo Ads?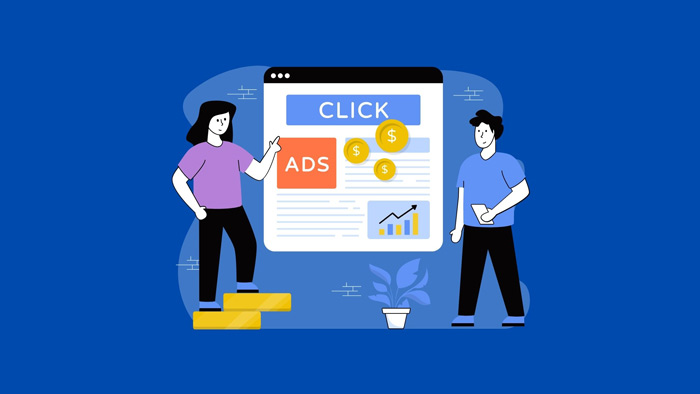 Solo ads have started to become a preferred paid traffic source for many leading digital marketers, network marketers, and affiliate marketers recently.
Also known as solo email ads, solo ad blasts, or solos, solo ads are cost-effective email-based advertisements sent to someone's email subscribers to promote a single product, service, or offer.
In this case, you pay someone with a huge email list (a solo ad seller or vendor) with one main intent- to promote your product, service, or offer to their subscribers.
The great thing about Solo Ads is that they enable you to reach more people more effectively than other types of paid advertising. This is especially true if you're using a solo ad seller with tens of thousands of subscribers.
Besides, solo ads use the CPC (cost-per-click) model so you're guaranteed to get clicks on your promotions. Plus most solo ad vendors can create for you email ad copy if you don't know how to go about it.
Top Advantages of Using Solo Ads
Here are the reasons why solo ads have become popular:
Solo Ads are Straightforward
Unlike Facebook ads where you need to brainstorm how to write a catchy ad copy/message, Solo ads have little to no learning curve since you can write the email ad copy or send your ad seller the offer link and have them write the copy for you.
Solo ad traffic is warmed and pre-qualified from the start. The email list owner knows the responsiveness of her subscribers so you rest assured your message will be delivered to a highly engaged audience.
People who receive the email already know what to do, thus you're guaranteed to get a higher conversion rate.
Solo Ad Advertising Helps You Reach a Big Target Audience
Most of the professional ads sellers have email lists with over 100k subscribers. This gives you a great opportunity to reach a huge and engaged audience quickly especially if you buy solo ads traffic from a vendor who is in the same niche as yours.
You Pay Only When You Get Targeted Traffic
With Solo Ads advertising, you're guaranteed to get 100% target traffic for your ad campaign.
As stated earlier, most professional Solo ads sellers have a warm, engaged, targeted email list.
That means that when you buy traffic from them, your message will be delivered to a targeted audience. You also get traffic analysis reports so it's easier to monitor the performance of your ad campaigns.
Solo ads pricing is flexible and cost-effective. You can start Solo ad advertising with any budget depending on the quality of the seller's email list.
You also have multiple options to pay for Solo ads traffic. For instance, you can pay as fixed pricing, per impression, per click, or performance-based.
You Don't Need to Create an Email List
Email list building is a tough task and not all people know to build an email list from scratch. When using Solo ads, you don't need to build your own email list to promote your products. Instead, you're buying access to a motivated email list of a solo ad seller.
All you need to do is to give the seller the link to your offer and your email text copy- you can also let the seller write the email copy for you.
Grow Your Business Fast With Less Effort
As stated above, you don't need more technical knowledge to use Solo ads. Once you identify the right Solo ads seller, everything is taken care of from setting up your ads to writing the email copy.
That means that you will get more time to focus on other important things about your business.
You Can Drive 100% Traffic on Autopilot to Your Products
Solo ads advertising enables you to drive targeted traffic to your offers on autopilot.
For instance, if you buy solo ads traffic from a Solo vendor with 100k subscribers, you rest assured to get hundreds of thousands of visitors coming to your website every month.
On the other hand, if you invest in Facebook Ads, you're not guaranteed to generate a targeted amount of traffic every month.
Drawbacks of Solo Ads
Similar to other advertising models, solo advertising isn't without its drawbacks.
Here are some of the reasons why you may want to think twice before using solo ads:
A Low Email Open Rate is Inevitable
Chances are that the subscribers of the Solo ads seller you buy traffic from have also subscribed to many other email lists and are getting dozens of emails daily. This increases the likelihood of your messages getting a low open rate.
The Subscriber Might Have Received Your Message Multiple Times
Some Solo ads sellers tend to send or push sales offers to the same subscriber every day. These subscribers may opt to delete the email even before reading it.
Emails Have High Chances of Being Flagged as Spam
Google and other email service providers use advanced algorithms to detect spam emails thus the risk of your emails getting delivered into the spam folder of the recipients in case something goes wrong.
Solo ads sellers have to educate their subscribers to mark emails as important and not spam.
How Much Does Solo Ads Cost?
As mentioned earlier, solo ads have flexible pricing options however, the average Udimi solo ads cost is typically between $0.05 and $0.95 per click.
What Are Facebook Ads?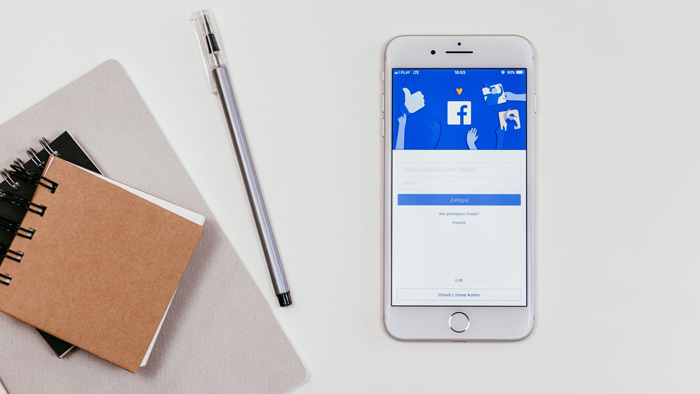 Advertising on Facebook is also another popular marketing strategy among many advertisers and business owners. No wonder there are more than 7 million advertisers on Facebook currently.
Facebook ads are paid promotions/messages that business owners place on Facebook to target users based on demographics, location, profile information, and other targeting options.
Unlike Solo ads where you can have the ads seller write the ad copy for you, Facebook ads allow you to write in your voice. Your message also reaches people who are interested in your products, services, or offers.
That said, let's get a side-by-side comparison between Facebook ads vs. Solo ads.
Top Benefits of Facebook Ads
96% of social media marketers swear by Facebook Ads for generating the best ROI.
In case, you're still wondering why you should use Facebook Ads, here are several reasons to convince you:
Facebook Ads Enable Audience Micro-Targeting
With Facebook ads, you can micro-target your target audience based on languages, behavior, age, demographics, interests, etc. You can even spy on your competitor's followers and target them with your ad campaigns.
In fact, Facebook Ads outperform other advertising platforms due to targeting options. But Solo ads win over Facebook ads since the former targets an audience that's already engaged.
You Can Create Customized Ads
Facebook ad advertising enables you to create promotional messages customized for exactly what you want to accomplish.
For instance, you can create Facebook Ads to increase page likes, post engagement, etc.
Solo ads win over Facebook again since your messages are customized to promote your exact offer to a warmed audience.
You Can Promote Your Offers to People You've Already Interacted With
Remarketing is one of the best ways to target people who have already visited your website or seen your ad.
See, when people see your ad for the first time, they will probably glance at it and not take any action because you're a stranger to them. They are more likely to convert when they see your ad for the second or third time.
With Solo Ads advertising, the subscribers have already built trust with the person you're buying traffic from so they can convert easily the moment they receive the emails with your offers.
It's Easy to Generate New Leads With Facebook Ads
Through Facebook's 'lookalike audiences' you can easily attract people who are like fans you've already attracted with your ads increasing the chances of converting them into customers.
On the other hand, unless the person you buy Solo ads traffic from increases their email subscribers, you cannot generate new leads.
People Are Always on Social Media
Facebook has over 1.6 billion daily active users. That means that your customers are spending their time on this platform. Running Facebook ads can help you promote your products to these people.
Drawbacks of Facebook Ads
As more and more people are getting into Facebook advertising, it's becoming more complex and costly to run effective campaigns on the platform. Here are reasons why you shouldn't rush into using Facebook Ads:
Increased Cost of Advertising
Due to increased competition (more advertisers are bidding for space on Facebook), advertising on Facebook is becoming more complex and costly.
You must run highly targeted ads and uncover niches and test variables your competitors aren't leveraging.
In other words, you must create attention-grabbing ads that speak directly to the pain points of your followers.
Facebook Ads Advertising Has a Learning Curve
Unless you hire a Facebook advertising agency (which can be costly), it's easier to waste time, money, and energy marketing on Facebook.
You have to understand who to target, know how to track important metrics, what to adjust, and other things for you to run effective ad campaigns.
Limited Advert Possibilities
Facebook passes Ads through a rigorous approval process before displaying them on the platform. During the process, some ads in some industries aren't approved, for instance, affiliate marketing.
How Much Do Facebook Ads Cost?
Having known how much Solo ads cost, what do Facebook ads cost?
According to a recent study by Wordstream, the average cost-per-click in Facebook ads is $1.72 across all industries.
Note that the cost of Facebook Ads can vary depending on your ad placement, industry, your target audience, and other factors.
Solo Ads vs. Facebook Ads: Which Advertising Platform Should You Use?
Buying traffic is an effective strategy to increase revenue for your business. Even though the two paid advertising methods are effective, you must understand the quality of traffic you get from each source before creating your ad campaign.
Granted, you can get great results from the two advertising methods.
However, from the experience I have with using the two platforms, I'd recommend anyone getting started with paid advertising to use Solo Ads. It's affordable, effective, and has no learning curve. Besides, it enables you to target a huge warmed audience.
The Best Place to Buy Solo Ads
You already know where to buy Facebook Ads so I don't need to talk about that.
Granted, there are many Solo ads marketplaces out there. However, my favorite and the best Solo ads marketplace is Udimi.
And there are several reasons why I recommend Udimi.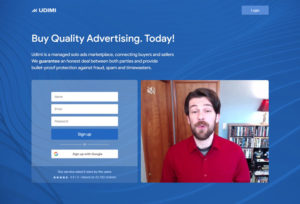 First off, all Solo Ads sellers on Udimi are verified using their phone number, ID, email list, etc.
Secondly, you're guaranteed traffic on time. Once you pay your Solo ads vendor, your traffic will be delivered right away.
You can also filter sellers based on repeat customer rate, niche, track record, and other options to ensure you're buying from the right vendor.
Thirdly, you're protected from spammers and fraudsters. Udimi vets every seller on their platform to make sure only genuine and quality sellers remain on the platform.