Are you planning to start a craft blog to make money off your crafts but you aren't sure where to begin? If so then this guide is for you.
When starting, listing your goods on marketplaces is probably the only option you might think about given the amount of work involved in starting a craft blog.
However, there are many reasons you should start your own blog and promote your stuff.
For instance, most marketplaces charge a fee off the income you make when you list your stuff on their website.
On the other hand, there are no fees to incur when you sell your crafts on your blog.
Besides, there is a lot of freedom when you promote your crafts on your blog than when you list them on craft marketplaces. But you need to learn how to start a craft blog the right way.
In this article, I'm going to walk you through a simple step-by-step process on how to set up a blog to make money as a crafter.
Let's get started.
How to Start Your Own Craft Blog Step-by-Step
Determine Your Craft Business Niche
Choose the Best Blogging Platform
Choose a Catchy Domain Name
Get Your Craft Blog Online
Customize Your Blog Design
Create Important Pages
Start Publishing Content
Promote Your Craft Blog
Monetize Your Craft Blog
Let's explore each step further.
Step 1: Determine Your Craft Business Niche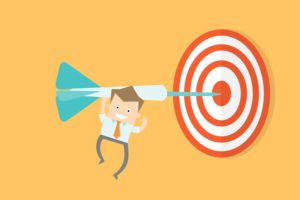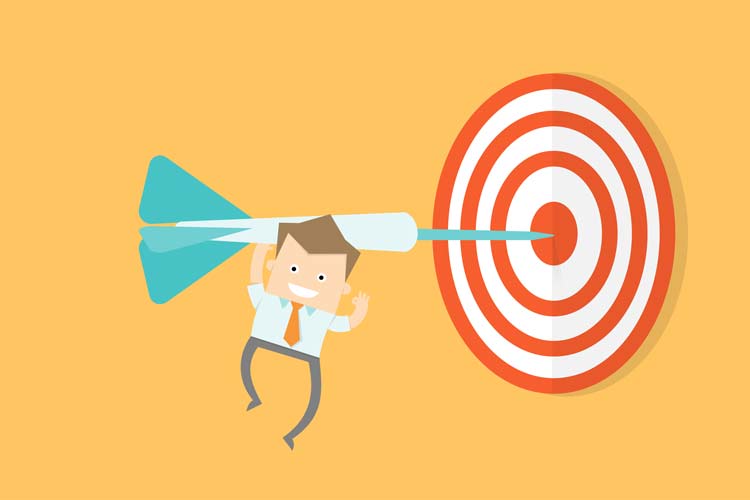 The first step to learn how to start a craft blog is to decide what to focus on. In this case, choose a suitable niche for your craft business.
A niche is a specific topic or area you will create content about on your blog when promoting your crafts.
To find a suitable craft niche:
Do some market research.
Pick a topic you're interested in and passionate about.
Make sure you have sufficient knowledge of the topic.
Ensure it's profitable.
Choosing a specific area of focus for your craft business can be beneficial in many ways.
It helps you demonstrate your knowledge and expertise on that specific topic, makes your customers trust your recommendations, and can make you stand out from the crowd.
As a crafter, you can choose to focus on any or a couple of the following areas:
T-shirt design
Basket weaving
Ceramics and glass crafting
Recycled paper crafting
Crotchet design
Leatherwork
DIY home décor
Soap making,
And more.
There are many craft business ideas out there so make sure you do enough homework before you get started blogging.
Step 2: Choose the Best Blogging Platform
There are tons of blogging platforms out there (both free and paid). In this case, I recommend choosing a paid platform since a free one comes with a lot of restrictions that can limit you from monetizing your craft blog efficiently.
Refer to my in-depth guide about the best blogging platforms to make money  to know what platform to use for your craft blog.
Step 3: Choose a Catchy Domain Name
Once you have chosen the best blogging service for your craft blog, the next step is to choose a domain name.
This is the name that appears in the URL of your blog before the dot.  For instance, the domain name for this blog is The Blogger Media.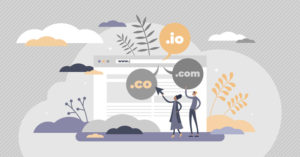 Even though choosing a domain name is an important step, you shouldn't waste a lot of time on it.
Here are a few tips to help you choose a suitable domain name:
Choose a .com domain name extension. Even though most crafters prefer to use craft-specific domain extensions; and there is no harm to it, domain names with .com extensions are the most commonly used as they are easy to remember.
Include keywords in your domain name. This helps to tell search engines what your blog is all about.
Go broad. A broad blog name will be useful when your blog starts to grow.
Keep it short. Choose a domain name that's short to make it easy for your audience to remember.
Choose a unique and brandable domain name. This will help you stand out from the crowd.
Use a domain name generator. Use Lean Domain Search, or any other domain name generator to find a suitable name for your craft blog.
Step 4: Get Your Craft Blog Online
Having chosen a suitable domain name for your blog, the next step is to get your blog online by registering it and purchasing web hosting.
This step might sound too technical but it isn't hard.
For registering your domain and web hosting, I recommend Bluehost.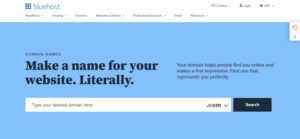 It's one of the best web hosting companies out there with over 2 million customers currently.
I will not dwell on how to purchase your domain and web hosting on Bluehost because the process is straightforward.
Bluehost is a popular choice for beginners and offers all the basics for starting your craft website or blog.
Here are a few reasons to use Bluehost for your craft blog:
The web hosting provider can register your domain name for free for 1st
Offers a 30-days money-back guarantee.
The web host offers a free SSL certificate.
They offer free, 1-click WordPress installation.
They are recommended by WordPress.
Outstanding 24/7 customer support
They offer affordable web hosting starting from $2.95 per month.
Click this link to visit Bluehost to register your custom domain name and purchase web hosting.
Step 5: Customize Your Blog Design
Once you register your domain name and purchase web hosting, you're almost done with the technical part. The next step is to choose a WordPress theme to customize your craft blog to make it look great.
As a rule, you need to choose a theme specifically designed for a craft blog to make your blog unique so you can stand out from the crowd.
Up to this stage, you probably have an idea of how your blog should look like.
The good news is that WordPress comes with tons of free and premium themes for both beginners and professionals.
Before you choose a theme for your blog, consider the following factors:
User-friendliness
Responsiveness across devices
Browser and plugins compatibility
SEO friendliness
Easy customization
Speed
Beautiful designs
Security and customer support.
For your blog customization work, you have two options to choose a suitable theme:
Option 1: Use a free theme. There are plenty of awesome themes available for free out there. You can choose one and tweak it the way you want.
Option 2: Use a paid theme. If you intend to do serious blogging and make money online then you should customize your blog with a paid theme. A premium theme is more customizable and powerful. It also comes with blog builder tools to make it easy to manage your craft blog.
Note that free themes lack some of the features you get with paid themes.
Even though free WordPress themes are good for beginner craft bloggers, I recommend you pick option 2
If you plan to purchase a premium theme, I recommend using Elementor or Astra Themes.
These two theme marketplaces offer SEO-optimized and unique themes that enable you to start a unique blog.
Step 6: Create Important Pages
Your blog is almost ready for sharing content with your audience, but before that, you need to create these important pages:
About Page: Some bloggers use About, About Us, and About Me. This page is meant to tell your blog readers what your blog is all about.
Contact Page: This page contains all the information your blog readers need to get in touch with you. You can include a contact phone, phone number, or email address here.
Disclaimer Page: If you plan to monetize your craft blog with affiliate marketing then you need to inform your readers that you earn a commission when they purchase the products you promote using your link.
Privacy Policy Page: Talk about how you intend to use the information you collect through your blog on this page.
Blog Page: This is where you publish content around the niche or topic you selected in Step #1.
Product Page: If you plan to sell your crafts on your blog, the product page will help you list them.
You can also create a logo for your blog to make it more professional and trustworthy. In this case, I recommend using Canva. It's one of the best logo makers where you can create free logos in minutes.
Step 7: Start Publishing Content
You've done it! You selected your craft niche, picked a blogging platform, registered your domain name and purchased web hosting, and customized your blog.
Now that all the essential pages are ready, you need to start populating your blog with fresh content to educate your audience about the niche that you specialize in.
Creating fresh content will help you increase traffic to your craft business and improve conversion rates.
How to write awesome content for your craft blog
Brainstorm topic ideas
Conduct thorough research
Create an informative and attention-grabbing headline
Create an outline
Write your blog post
Add images to beautify your blog content.
Optimize your blog post for SEO
Edit your blog post and publish it.
Repeat the process until you have a couple of high-quality articles and blogs.
NOTE: Before you start promoting your blog or monetizing it, you should have a couple of articles and blog posts that are driving good traffic to your craft business.
Step 8: Promote Your Craft Blog
You can use a couple of strategies to promote your blog.
Note that you don't need to use all of them. As a rule, you should try one or two until you see steady traffic coming to your blog before picking another one.
Here are a few strategies to promote your craft blog to the masses:
Use email marketing: First off, you need to collect emails from visitors who come to your blog so that you can send them promotional content when you publish it on your blog.
Take advantage of social media. Share the content you publish on your blog with your social media followers. You can create social media accounts on the most popular platforms like Facebook, Instagram, Twitter, and others.
Join craft-focused groups and forums. Find groups and forums that specialize in crafts on Facebook, Reddit, Quora, and other areas and join them. Once you join, start providing valuable answers, and comments, and sharing helpful content you publish on your blog.
Use guest posting: Find popular and craft-focused blogs and ask them if you can publish posts on their blogs with a link back to your blog.
Use paid promotion. If you have some little investments, you can use paid social media ads. The good news is that you can launch a social media marketing campaign for as little as $5 per day.
Step 9: Monetize Your Crafts Blog
Now that you have promoted your blog to your target audience, it's time to start making money out of your content.
There are several ways of making money off your crafts blog. You can start promoting your crafts inside your blog or use any or a couple of the following methods.
Ways to make money on your crafts blog:
Here are some of the effective ways to monetize your crafts blog.
Affiliate marketing: Join affiliate programs like Amazon, eBay, ShareASale, and many others and make money promoting products to your audience.
Google AdSense: Join ad networks like Google AdSense and make money displaying ads on your crafts blog.
Sell digital products: Create eBooks, courses, crafting kits, and many other digital products and sell them on your blog.
Advertise space: Let people know that you sell ad space on your blog.
Sponsored content: Get paid to write content about products of other brands or companies on your blog.
Become a freelance writer: Start creating high-quality content for other websites, brands, and blogs and make money as a freelance crafts blogger.
Sell crafts on Etsy: Get your blog displayed on marketplaces where people are looking to buy crafts like Etsy, Shopify, and others.
Warning!
How to start a blog and make money isn't as easy as you might think. Craft blogging requires a lot of patience and effort.
Before you start seeing a steady stream of traffic flowing to your blog of crafts, you must create high-quality content.
That's a lot of work.
You also need to try different methods of making money with your craft blog before you settle on the best one(s).
Aside from that, you also need to experiment with different traffic sources.
You have to be consistent and creative in everything you do to successfully make money with your crafts blog. We hope this guide has helped you.